Food insecurity is a widespread problem in Soweto, with almost 60% of households experiencing some form of food insecurity. The Supper Foundation have selected some families that are in the most dire need of food assistance and we are now looking for sponsors for these families.
R275 ($15)
1 month family sponsorship
______
R1650 ($90)
6 month family sponsorship
______
R3300 ($180)
12 month family sponsorship
FAMILY SPONSORSHIP
Nicki Heroldt
Kenny and Zuki (Junction Church)
Cassidy Halcrow
_____________________________________
CONTRIBUTORS TO THE CAUSE
Wayne Kaminsky
Andries Theron
Madleen Van Den Berg
Jacques Van Wyk
Jannie
FAMILIES NEEDING ASSISTANCE
If you can afford to sponsor a family, please scroll down and find a family you would like to sponsor.
Click the sponsor button for the family and you will be guided from there.
Sponsored by:
NICKI HEROLDT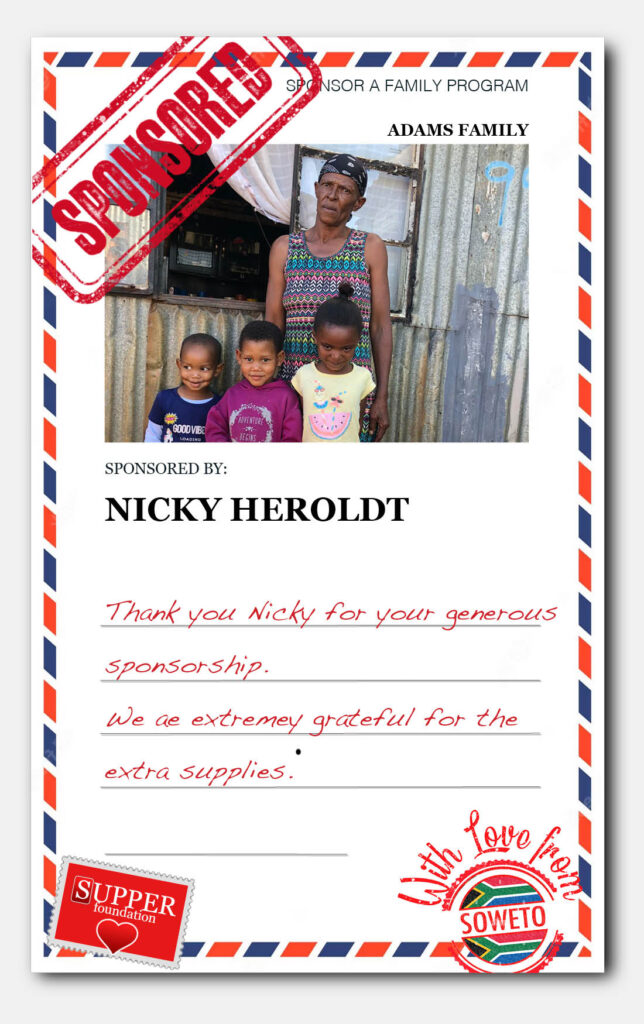 Sponsored by:
KIRSTEN HALCROW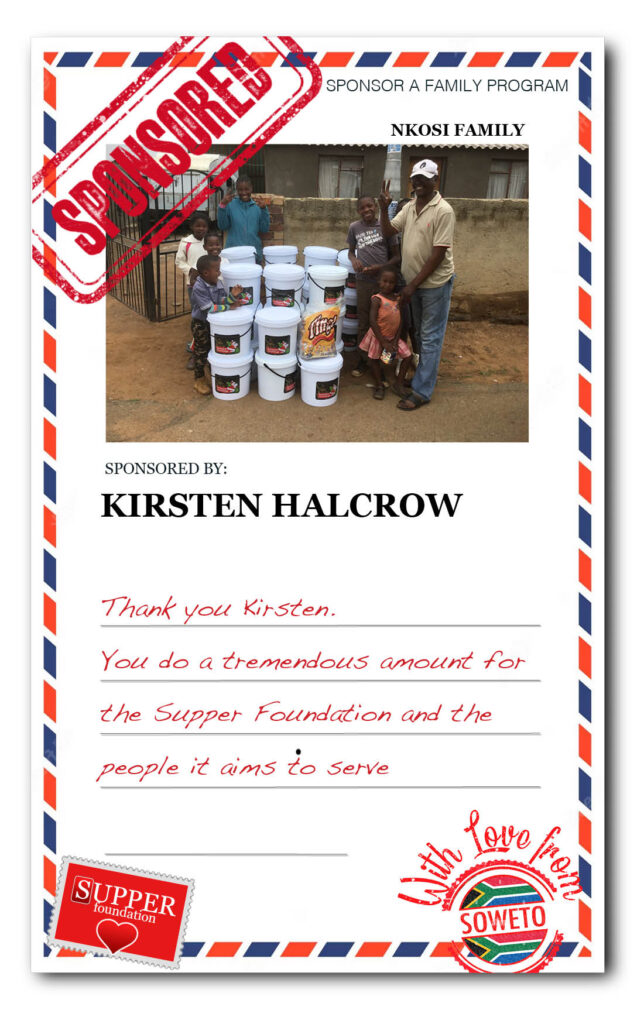 Sponsored by:
THE DUPLESSIS FAMILY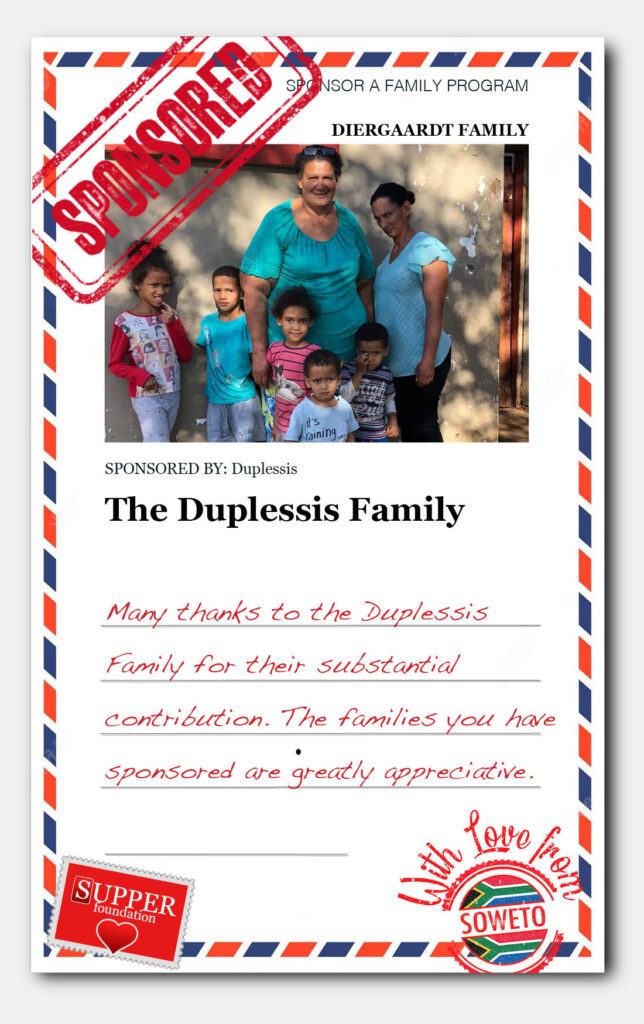 Sponsored by:
NICKI HEROLDT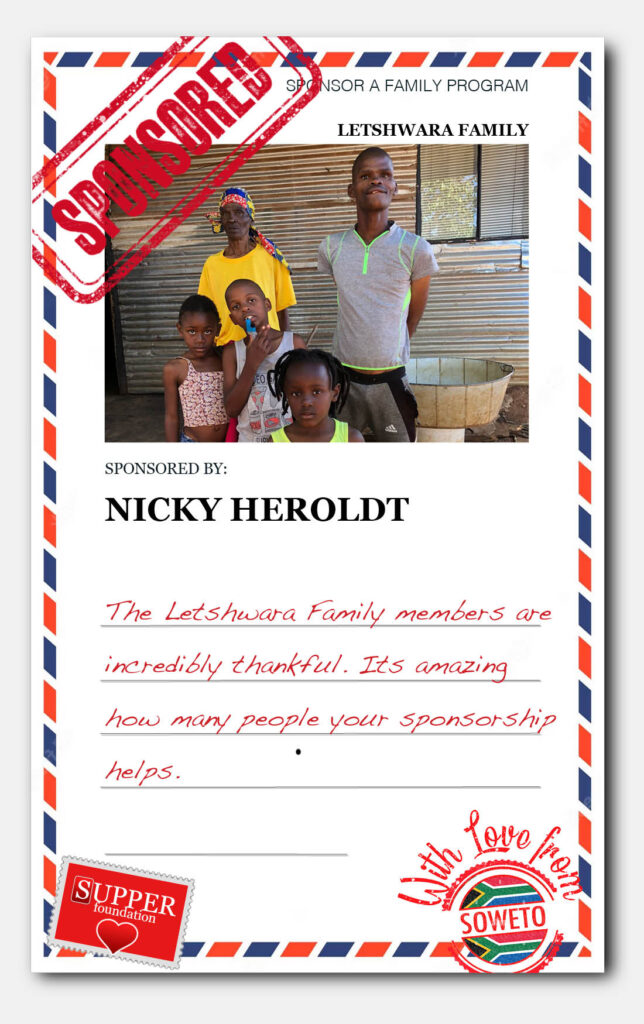 Sponsored by:
CASSIDY HALCROW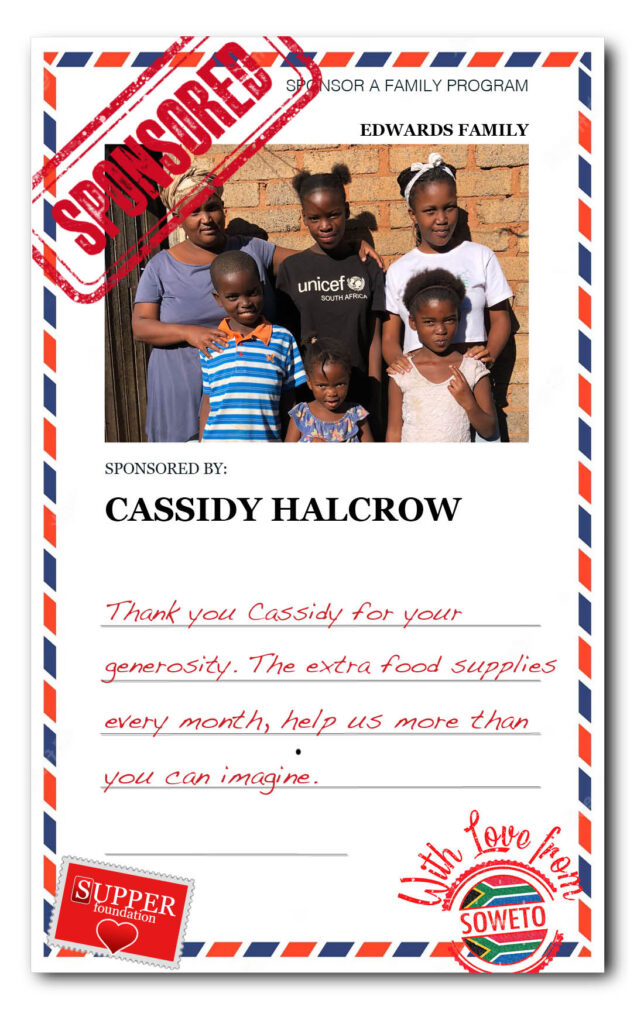 Sponsored by:
ERROL ASHMAN