Below are some of the programs that the Supper Foundation runs. Most of the programs are run in Soweto, but the Supper Foundation is expanding into other disadvantaged areas.
If you would like to become involved in the Supper Foundation, we are always looking for food donations and people to help make sandwiches.
If interested, please fill out the Contribution Form at the bottom of this page.
The Feeding Program is run in Freedom Park every Wednesday and Sunday and is combined with gospel singing and praise. In Slovo Park, the program is run on a Saturday morning, as well as an adult Bible Study with food on a Wednesday morning. Almost 1500 children and 50 adults benefit from these outreaches, on a weekly basis.
We began our Grocery Hamper Program in 2017. Once a month over 50 hampers of staple foods are given out to needy families.
These hampers help unemployed people to feed their little ones during the month. We would like to expand this program to assist many more families.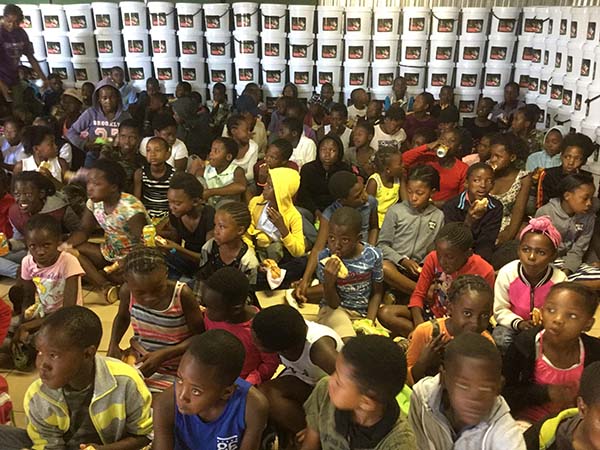 On Friday evening the young adults join together to enjoy a social evening with their peers. These youth evenings include HIV/AIDS education, the principles of love, decision making, character building and many more fun events, such as bingo, videos and various games including soccer.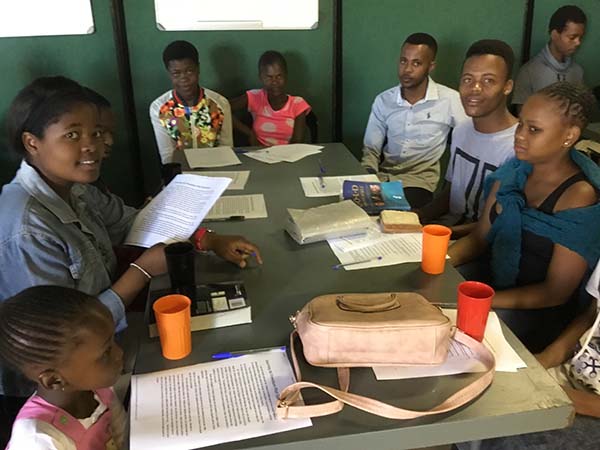 The Holiday Club was set up to entertain and keep children off the streets during school holidays, whilst parents are often at work. At Holiday Club the children enjoy soccer matches as well as group games and activities. We also serve food to the children on a daily basis.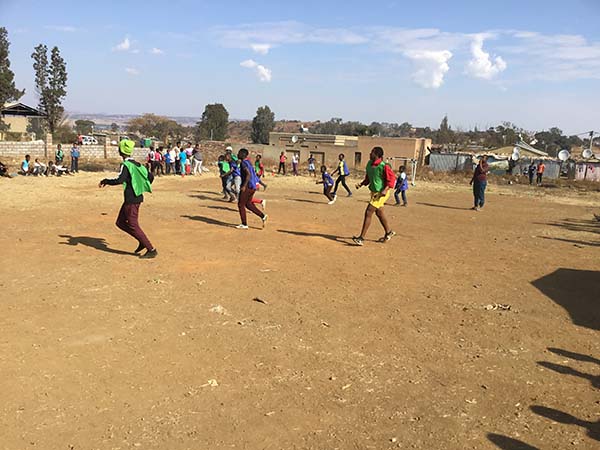 Christmas Hampers and Party
At Christmas time each year we organise parties for the regular attendees of our ministries. We provide food, cold drinks and sweets for each child as well as a Christmas Hamper and Mealie Meal for each family. We run a special fundraising appeal for these events.
Contribute to the Supper Foundation
There are few different ways you can contribute to the Supper Foundation.
The first way is by making a financial contribution. As a Not-for-Profit, we rely on the generosity of people like you to help bring food and opportunities to the disadvantaged people of Soweto and other areas. Please click here to make a financial contribution
The 2nd way you can contribute is by making an in-kind donation of food or time. We are always looking for people to sponsor loaves of bread and some of their time to help make the sandwiches we give out. If you are interested please fill out the Contribution Form below and we will be in-touch. (this is only open to residents of Johannesburg)